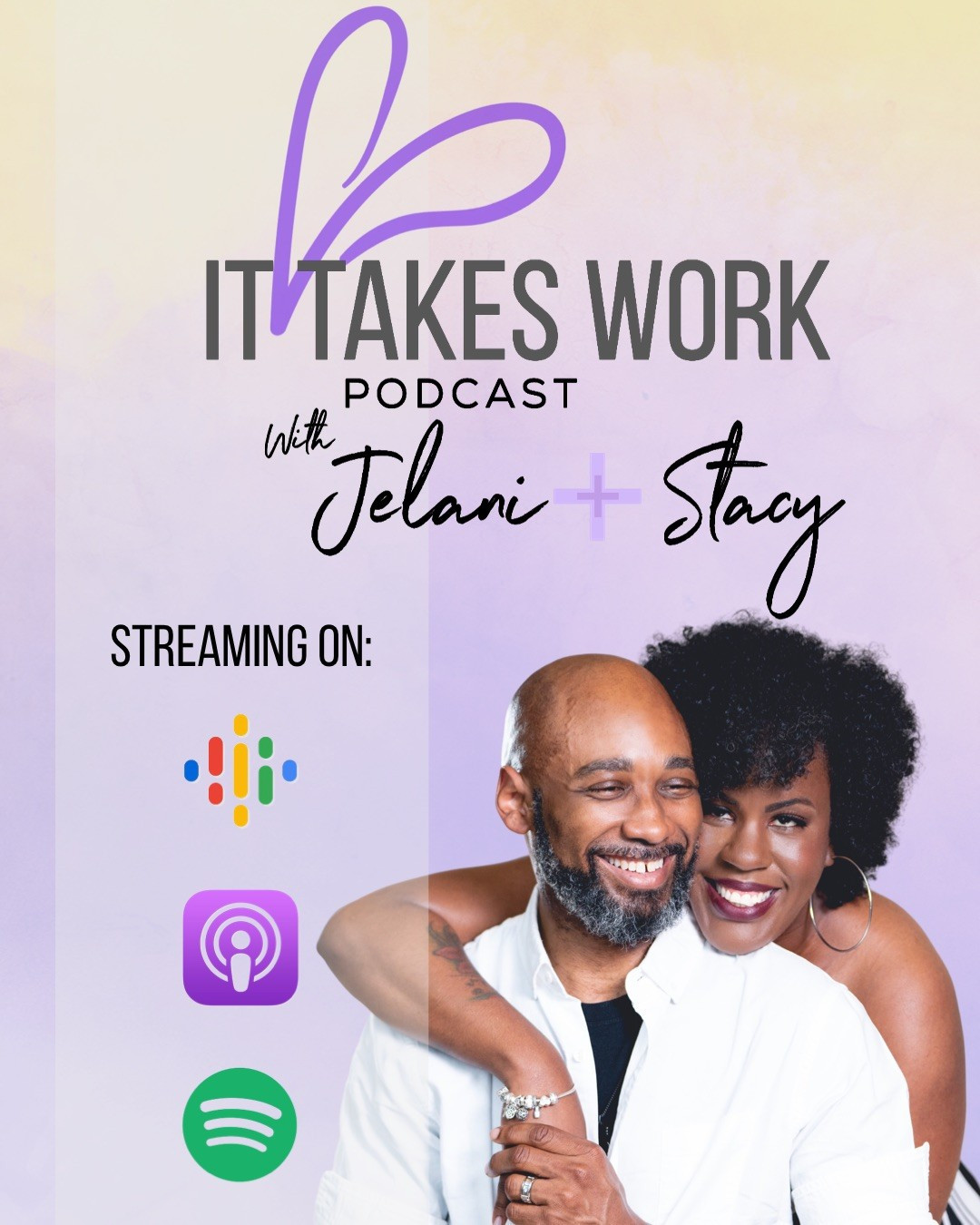 Season 1 Currently Airing
Chop it up with Jelani and Stacy Wilson talking about Relationships. All relationships take work, friendships, family, and especially love relationships. We want to talk about them all with YOU! Join us monthly for It Takes Work!
SUBSCRIBE & LISTEN NOW ON ONE OF THE PLATFORMS SHOWN BELOW. THANK YOU FOR SUPPORTING!
Every now and then, we all need a shoulder to lean on and an ear to listen. We are here to do just that. Fill out the contact form below to schedule some time to chat with us. We would love to help where we can.
DISCLAIMER: We are not licensed therapists; however, we would be happy to help you find counseling and clinical resources to support you if that is what you need.
Many couples will tell you that a strong friendship is one of the best aspects of marriage. You get the best of both worlds when your spouse is your BFF.

Jelani & Stacy Wilson are prime examples of how friends can become lovers… and then parents, and then business partners and now
a dynamic relationship counseling team sharing their journey as one through books, couples ministry retreats and their latest 'together endeavor' … podcasting!

Marriage & Relationships can be tough, and even good marriages can face obstacles that require coaching, understanding and support from a trusted resource. Stacy & Jelani have been friends for 26 years, a couple for 25 years and have walked through the ups and downs of life and marriage together for 23 years. As a relationship coaching team, The Wilsons work collaboratively with couples experiencing distress & disconnection in their relationships. We work as a husband-wife team and focus on helping couples rebuild & strengthen their emotional bond. We believe that strong marriages are the foundation for healthy families and believe that marriage is worth fighting for. We are committed to helping couples preserve, enhance and restore their relationships.
A Message From Jelani & Stacy:

"We cannot make a list of anything God made great in this world without first mentioning 'The Family.' We believe family is a direct reflection of God's love and one of the primary ways He teaches us to honor, respect and support one another.
While it's obvious as a couple, we have distinctly different personalities — Through trial, error and God-sent guidance, we found balance and blessings in our lives together as an observant introvert and boisterous extrovert! God seems to be using our trials to bless others, so we are walking this journey of obedience to help as many as we can at every level of their relationship.
We know all too well that ' It Takes Work,' and we're excited and equipped to walk with the TWO of you as you journey as ONE."
Copyright © 2022 It Takes Work. All Rights Reserved.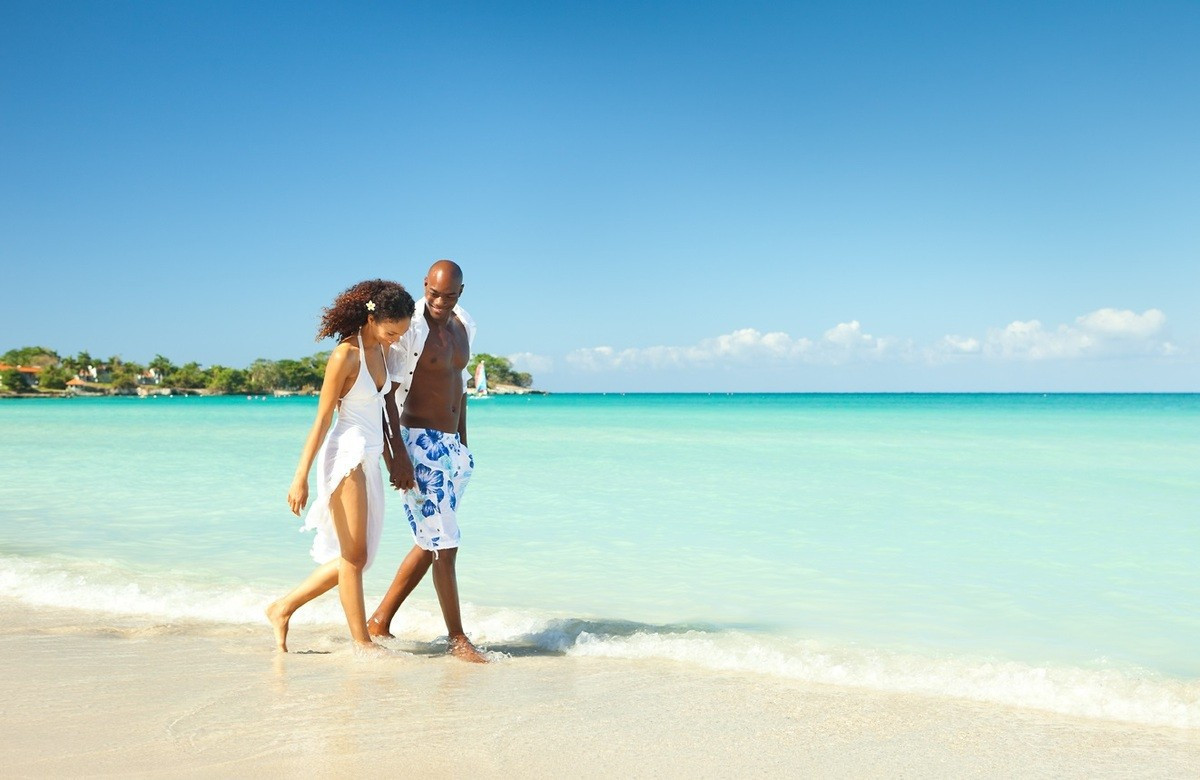 Join us, Jelani and Stacy, for our first It Takes Work Couples Getaway! Sometimes, the best way to refresh and reset is to relax; what better way to relax than with some fun and sun in the beautiful Negril, Jamaica?